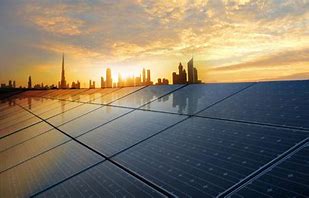 The Energy Commission in collaboration with West Africa Clean Energy and Environment (WACEE) organized the first ever Ghana Renewable Energy (RE) Fair in November 2015 to educate the general public on Renewable Energy Technologies.
The three-day Conference and Exhibition attracted over 1,900 people with 33 companies exhibiting.
This year, the 2nd RE Fair comes off at the Accra International Conference Centre in partnership with United Nations Development Programme (UNDP) and in collaboration with the Ministry of Power.
The Renewable Energy Fair which will take place from the 9th to 11th of August 2016 from 8am to 5pm daily. It's a three-day Conference that will run concurrently with the exhibition.
The objective is to create a platform for the promotion of renewable energy sources. It will bring together various stakeholders of energy and enhance consultation between the private sector, donors and financiers, decision makers and consumers.
It will also serve as an opportunity to learn about how to cut down energy costs, the advantages of using renewable energy at our homes, offices and institutions, and the benefits of choosing energy efficient appliances. Furthermore, it will create an avenue for people to get their renewable energy and energy efficiency questions answered.
The theme for this year's event is "Renewable Energy and Energy Efficiency: Accelerating Energy Access and Security".
Some interesting attractions at this year's fair include various renewable energy exhibits like a Solar Market Place, a field trip to Ghana's Foremost Mini-Grid Site, Improved Cookstoves Festival, Research Hub, Energy Efficiency Hub and more.